2019 Nov, 7 digital lessons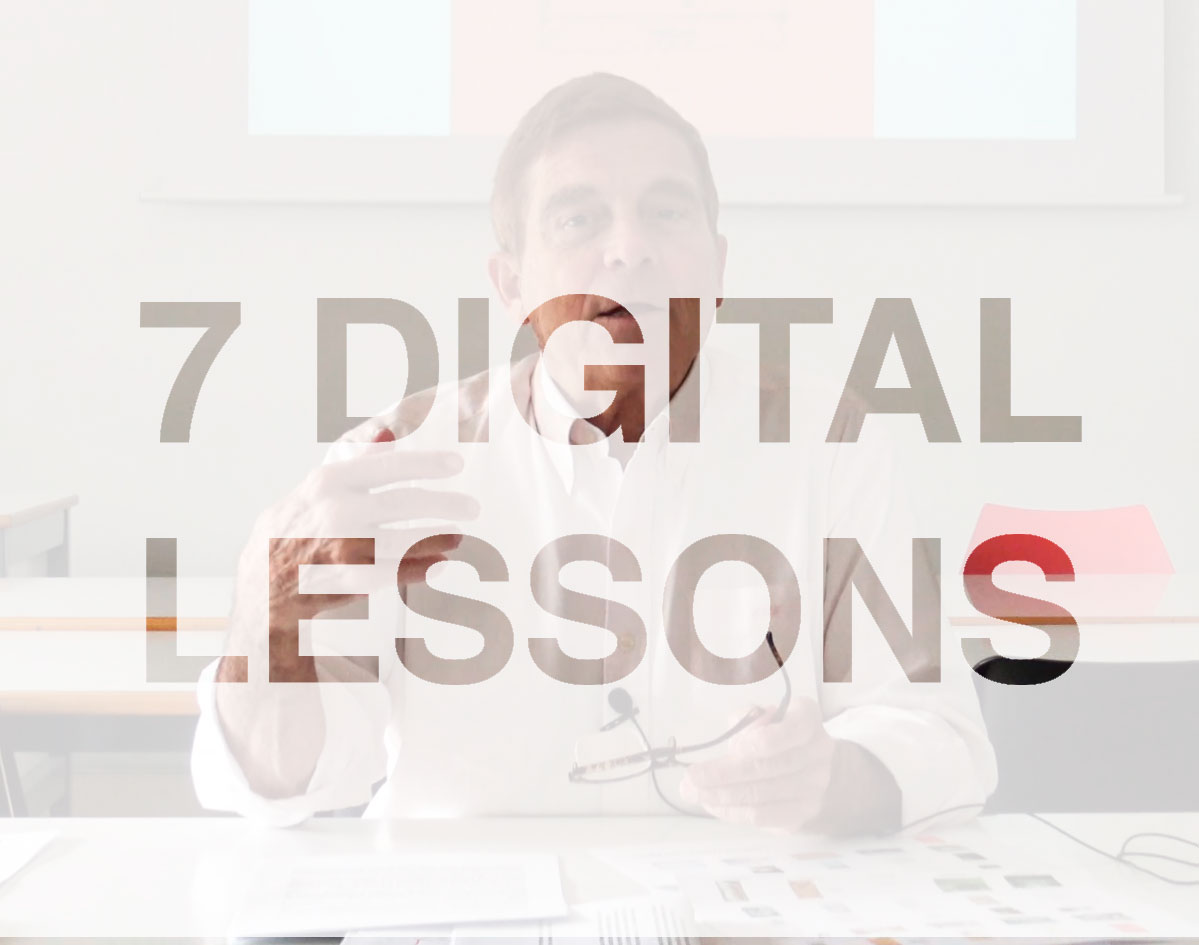 With a view to more effectively reaching out to my students, I have decided to digitally publish the classes I gave during the second semester of the Academic Year 2018-2019 in the MPAA Master of Advanced Projects of the Projects Department of the ETSAM UPM, in Madrid.
With digital publishing, access is immediate via the internet. My collaborators, María Pérez de Camino Díez and Sara Fernández Trucios, recorded my classes and María went on to do an impeccable editing job. The result is surprising, although the means to do so have been available for quite some time now.
Jean-Pierre Vernant recounts in his delightful "L'Univers, les Dieux, les Hommes. Recits grecs des origines" (Seuil. Paris 1999) how his grandson, as a child, begged him to tell him a story every night that would make him happy. And he tells us how this reminded him of what Plato called "nurses' fables" to describe this oral transmission of knowledge, of history and of life.
Ando so today, with these Digital Lessons I propose to transmit my knowledge, my classes, through a medium that has already been working for some time, but not normally used for this purpose: filmed and edited classes.
The fact that my classes have been filmed and later edited – washed, cut, dried and combed, as if in a hairdressing salon – is not something that teachers usually do. The fact that I am now an Emeritus who is running out of the time provided for by current legislation, three years, and the calm and serenity that this privileged situation gives me, have encouraged me to do this.
In the same way as I always got the attention of my students in person (I can never adequately acknowledge my gratitude for the teaching awards so generously given to me), I would like to also achieve this before a wider audience through these Digital Lessons. Or at least I can try.
This instrument trembles in my hands as did the skull in the hands of the young Hamlet when uttering his speech. I sincerely hope that, like Shakespeare's words, my message can instantly be delivered to every corner of the world.