2022 April, Lecture at ISAD Chihuahua, Mexico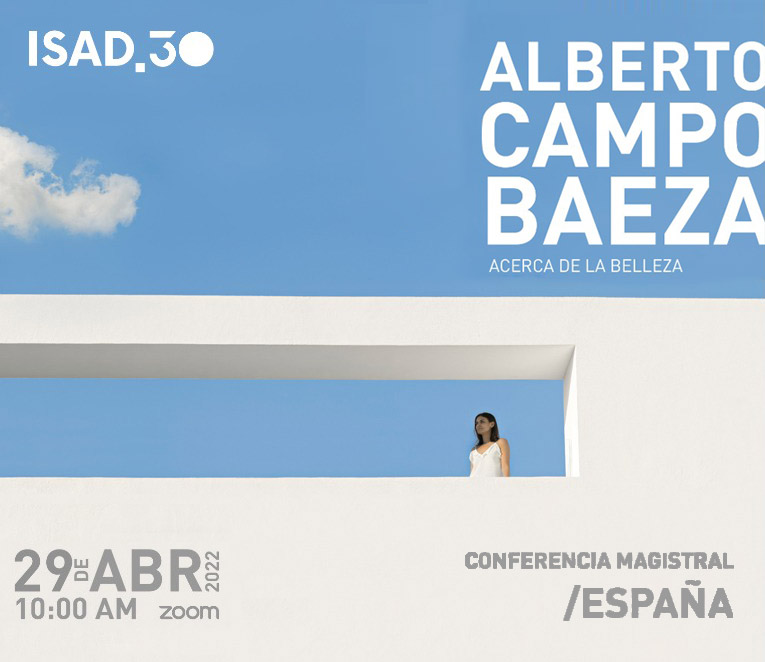 ACERCA DE LA BELLEZA
INSTITUTO SUPERIOR DE ARQUITECTURA Y DISEÑO DE CHIHUAHUA
Mexico
On April 29, 2022 took place the lecture ACERCA DE LA BELLEZA by architect Alberto Campo Baeza at ISAD Instituto Superior de Arquitectura y Diseño de Chihuahua, invited by its director, architect Francisco Ortíz Aguilera.
The video conference took place at 11 a.m. Mexico City, 6 p.m. Madrid, was well attended, and included a time for interesting questions to which our architect answered.
The architect is very grateful for this invitation.