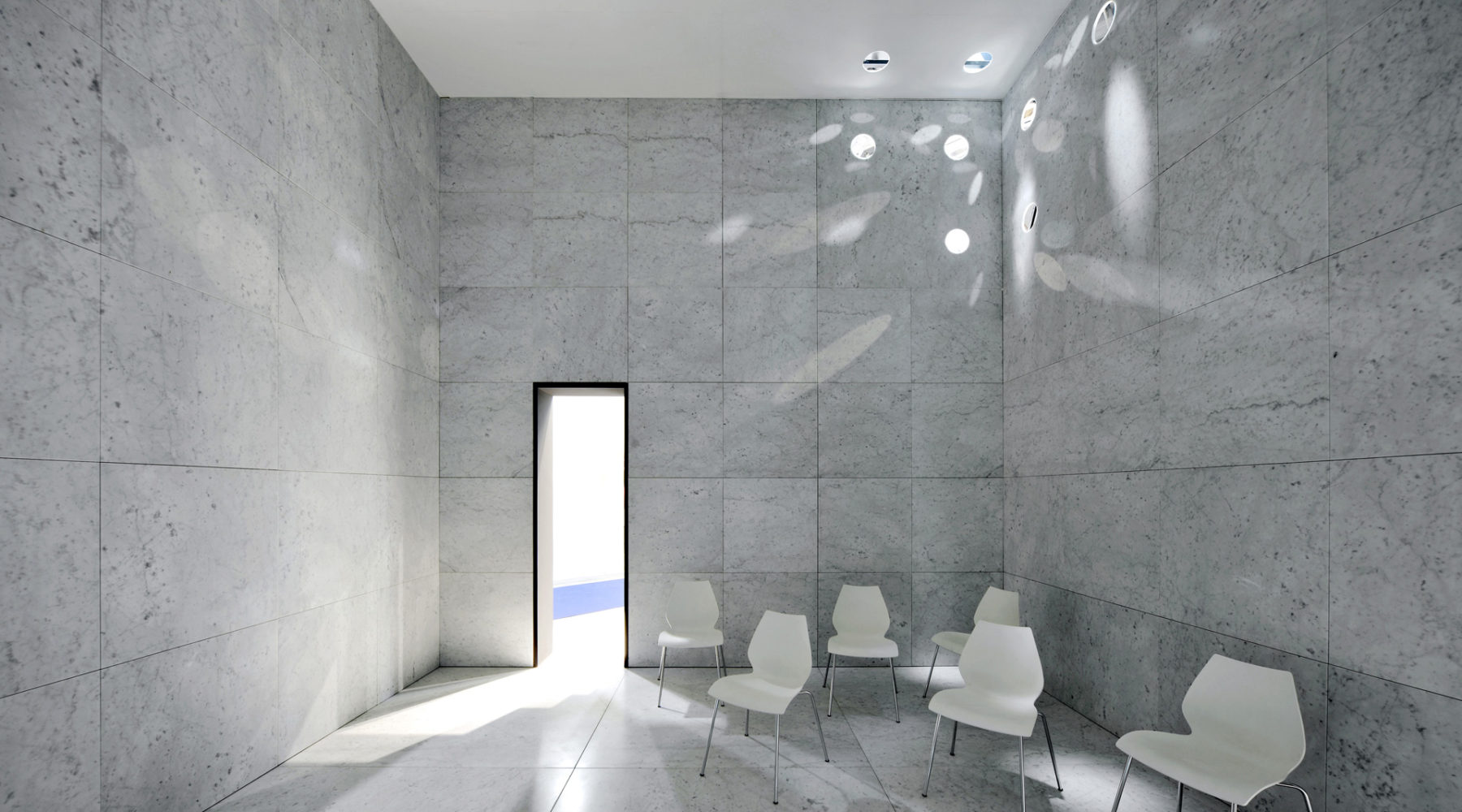 TRAPPING SUNLIGHT IN MOTION
The assignment was to design the stand for the prestigious Italian marble company Pibamarmi at the Marmocacc 2009 Fair.
A large black cube was raised, and over its outer walls, as if it were a Roman ANTIQUARIUM, beautiful white plaster reproductions of classical sculptures from the Academy of Milan were hung. Intermingled among them and thus enhanced were marble pieces for bathroom produced by PIBAMARMI.
Inside the black cube, there is a lovely white cubic space in marble from Carrara. Light goes through this empty space, like sunlight in motion that penetrates and crosses space. To achieve this, the architect opened ten circular holes on one of the upper trihedrons, on the walls and on the ceiling, through which light from a moving spotlight outside enters. With this ingenious mechanism, the movement of sunlight is imitated. The effect is surprising and potent. If one remains inside this space one can see the traces of the sun in motion over the marble walls and floor.
Once again, a work of architecture in which light is the protagonist of the space. In this case, sunlight in motion over the white marble of Carrara.
Link to PIBAMARMI PAVILION REBUILT
Technical data
Architect:
Alberto Campo Baeza.
Location:
Verona, Italy.
Client:
Pibamarmi.
Project:
2009.
Built:
2009.
Photographer:
Giovanni de Sandre.