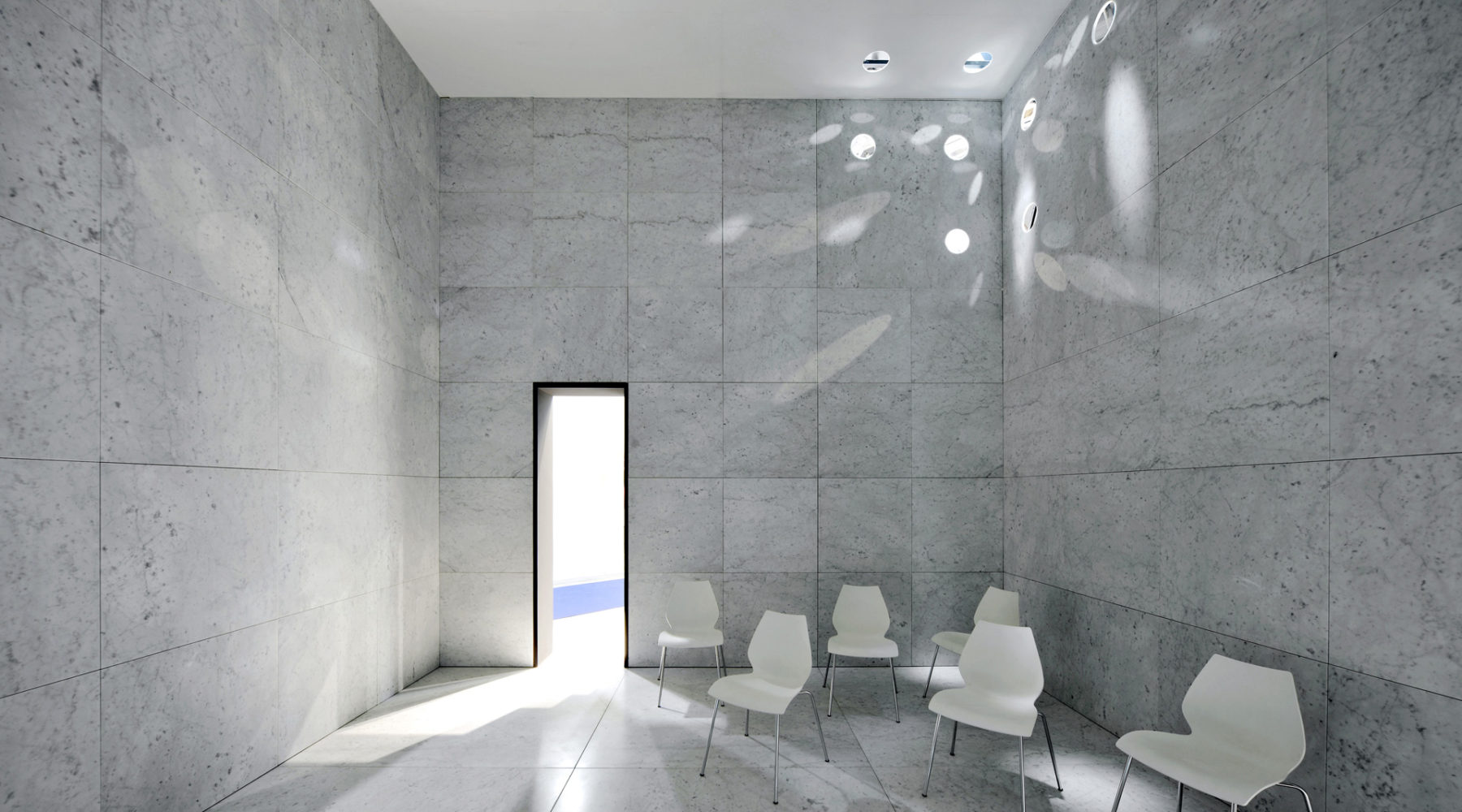 PIBAMARMI 2009 PAVILION REBUILT
The Idea Construida meets the sun
The "Idea Construida" pavilion, projected by Alberto Campo Baeza for Pibamarmi in 2009, was created starting from the valorization of the connection between stone and light, through a dynamic and variable luminous supply. The structure offers its inside to the visitor as an introverted space immersed in the shade; aimed to pause and meditation, the empty stone chamber is covered in Carrara marble and marked by the slow passage of luminous flows on the natural surface of the stone.
The structure, at first conceived as an indoor exhibition space, is partially re-built within the Mantova Architettura initiative (9th-25th May 2014), between the House of Mantegna and San Sebastiano Temple, in a direct dialogue with History and sunlight.
Among these events devoted to architecture, Alberto Campo Baeza held a conference at San Sebastiano Temple.
Technical data
Architect:
Alberto Campo Baeza.
Location:
Mantua, Italy.
Client:
Pibamarmi.
Built:
May 2014.
Photographer:
Damiano Steccanella.